PolicyTrac built it so you don't have to...
PolicyTrac's "do it yourself" platform provides its members with best-in-class technology solutions while benefiting from frequent upgrades and committed service. It is designed to help market participants eliminate expensive programming, hardware, and software costs as well as lengthy implementation cycles. By accessing PolicyTrac, members experience a stable, secure and standardized operating system that has been independently audited and verified.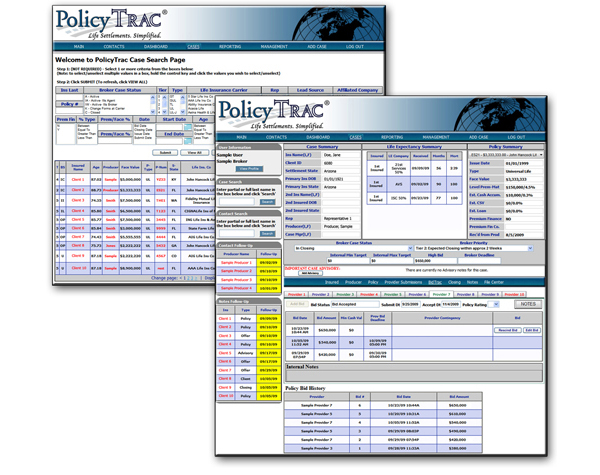 Secured Architecture. Effectively Designed.
The PolicyTrac platform was designed with privacy & security of consumer data at the forefront of its functionality. The application and network infrastructure have been independently audited and verified by Terremark, a leading global provider of IT infrastructure services delivered on the industry's most robust and advanced technology platform. The security policy combines the latest in encryption, firewalls and multi-level user identity validation technology to maintain PolicyTrac at the highest level of security standards.
The protection and confidentiality of member data is also a core component of PolicyTrac. Verifiable safeguards are built within the platform to ensure that member data is protected from outside intrusion and segregated from other members.
The PolicyTrac system is hosted by Terremark. With fortress-style facilities that sit on top of Tier 1 networks, Terremark's state-of-the-art Internet Exchange datacenters are precedent setting. Its datacenters provide the right physical security for sensitive business, critical applications and n+2 redundant power and cooling backed by 100% SLAs.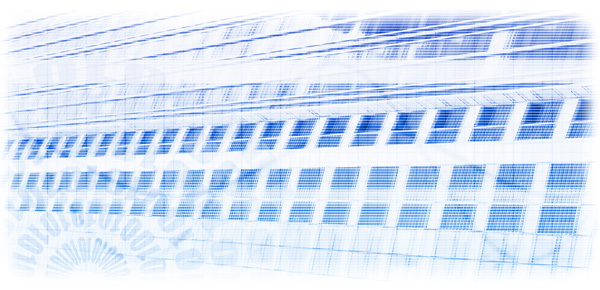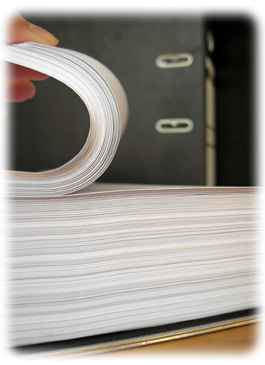 Improve Productivity through Streamlined Document Management.
PolicyTrac's secured delivery system electronically stores, organizes, manages and archives documents and provides security-controlled access in one user-friendly hub. It allows users to locate a file quickly and easily. This software solution replaces outdated email based communication systems with a highly functional platform. PolicyTrac's archiving features can also help reduce the cost of storing data and address compliance needs.
Automated Submissions. Improved Results.
PolicyTrac's secured delivery system automates the process of submitting or receiving policies that match providers' parameters and licensing requirements. By carefully "pre-screening" all submissions, PolicyTrac ensures an efficient use of staff resources, enhances your firm's ability to identify and react to opportunities faster, reduces the number of declined files inundating your system and improves productivity and compliance.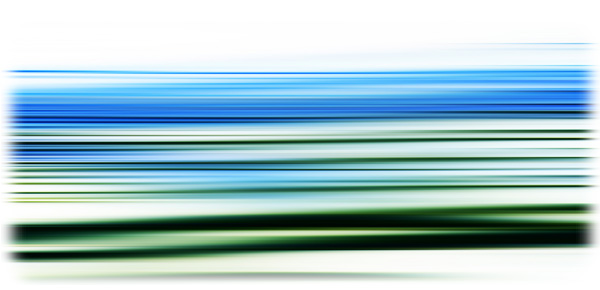 All cases. All leads. All communications. All documents – All in one centralized hub.
With PolicyTrac, all life settlement activity is organized into one secure hub that is accessible 24/7 from any location in the world. Previously wasted time sorting e-mails, notes and cases from multiple policy sources is eliminated.
By utilizing PolicyTrac, your firm can focus its time and energy on its core strengths and operations that generate profit. Through each step of the process, PolicyTrac will help you organize and manage all your life settlement operations seamlessly and cost effectively.
Stay on top of all your leads and expand your sales network with less cost and less hassle.
An organized sales team is crucial to improving the profitability of your firm and PolicyTrac allows your operations to be more efficient through its sales and contact modules.
The system's design helps your sales force stay organized, focused and more productive. By establishing a single system to track leads, contact information, business activity, notes, source of lead origination and follow-up dates, PolicyTrac allows organizations of all sizes and budgets to effectively measure and improve their sales efforts. In addition, since PolicyTrac's sales module is integrated into the operating system, including its case management and reporting modules, you can measure performance, productivity and profitability.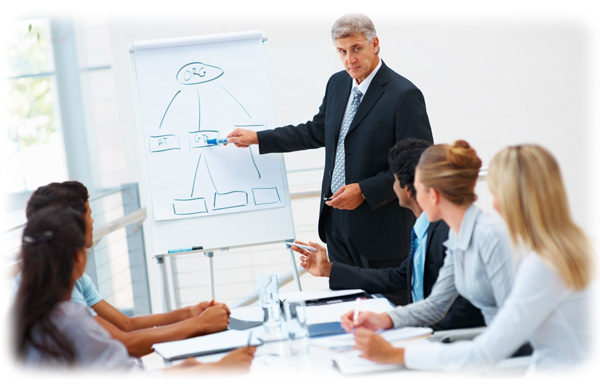 Turn information into results.
With PolicyTrac's reporting module, members can track leads, sales growth, case flow, operations and other performance data quickly and easily. Information on all business activity is analyzed, allowing you to increase efficiency through improvements to your life settlement process.
Additional reporting and customized analytics can be purchased via our fee-based, back-office platform.